OxLEP Women in Business Gathering
Date:
October 10, 2023
Time:
9:30 am - 12:00 pm
Venue:
The Gallery Room
Organiser:
OxLEP Business
Price:
Free
Are you a female founder, leader, or entrepreneur of an SME in Oxfordshire? Come network at this 'gathering' of like-minded business women.
OxLEP Business is pleased to be offering this Women in Business Gathering event. After the success of our last events we hope to continue bringing together Oxfordshire's female business founders, leaders, and managers of SMEs.
The Women in Business network provides an environment in which you can be yourself and have meaningful discussions with fellow women in business within Oxfordshire, as well as share experiences.
• A place in which you can build trusted relationships with like-minded women
• An opportunity to increase your business knowledge
• An opportunity to take part in discussion topics
• An opportunity to raise awareness of your business and personal brand
Our Women in Business Gatherings provides the opportunity for us to celebrate our amazing local female talent, wonderful business relationships forged to date, and the evident appetite for female empowerment across the region. OxLEP's existing and new female clients are invited to come together for a fantastic morning of networking and insightful conversation.
Although networking and making valuable connections is a priority, you also have the chance to speak to the OxLEP Business team about available support. Importantly, there is also the opportunity to hear from our guest speaker Tracey Schueler, CEO at Ark-T.
Who is this event for?
This in-person event is for female business founders, leaders, and managers of SMEs in and around the Oxfordshire area. This event provides the perfect opportunity to reconnect with peers, meet new women entrepreneurs, and listen to inspiring guest speakers, all in a lively and friendly environment.
NB: Whilst priority will be given to existing OxLEP clients; this event is also open to women business leaders that may not yet have sought support from OxLEP.
Agenda
09.30 – 09.45 – Registration
09.30 – 10.00 – Coffee, pastries and networking
10.00 – 10.10 – Welcome from OxLEP Business
10.10 – 10.30 – Guest speaker
10.30 – 12.00 – Coffee and networking
Speaker
Tracey Schueler is an accomplished arts leader with over fifteen years of experience driving growth at renowned cultural institutions. As CEO of Ark-T Centre, an arts and mental health charity, she develops transformative programmes uplifting communities in Oxfordshire that face systemic barriers.
Previously, Tracey served five years at the internationally acclaimed Barbican Centre in London, devising innovative campaigns as Marketing Campaigns Manager. Prior to the Barbican, Tracey honed her audience development skills at the London International Festival of Theatre(LIFT) and V&A Museum of Childhood.
Beyond the arts, Tracey works extensively with students as the Jewish Chaplain at Oxford and Oxford Brookes Universities. Tracey also volunteers for OSARCC as Vice Chair of the Oxfordshire Sexual Assault and Rape Crisis Centre.
With an Honours Degree in Drama and Theatre Studies, Tracey skillfully combines creativity with business acumen gained through her concurrent Bachelor of Business. Her training also covers community leadership, youth advocacy, and inclusion.
Whether devising campaigns for world-famous theatres or guiding nonprofits through change, Tracey leverages the arts to drive community empowerment. Her career springs from a lifelong passion for theatre's power to transform lives.
How to attend
Places are limited, with no more than one person from any single organisation. You must be either registered with Companies House or a registered sole trader to attend.
NB: Should all of the places be taken when you come to book, simply email the team at business@oxfordshirelep.com and they will prioritise you for any future event.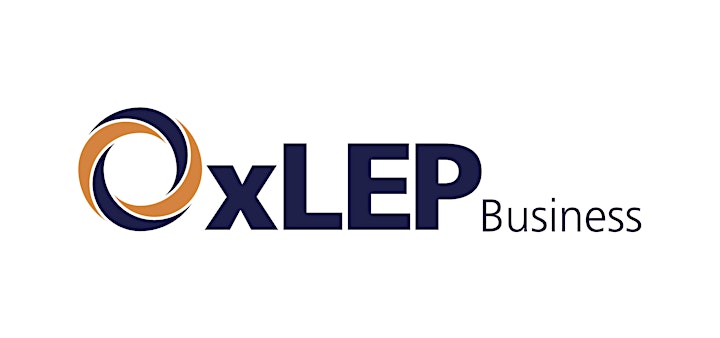 Introduction
– Brief introduction to the importance of social selling in today's business landscape.
– Highlight the impact of social media on consumer behaviour and purchasing decisions.
 What is Social Selling?
– Define social selling and its role in the sales process.
– Emphasise that it's about building relationships and engaging with potential customers on social media platforms.
Why Social Selling Matters
– Showcase statistics or case studies illustrating the effectiveness of social selling.
– Highlight how it complements traditional sales methods and leads to increased brand visibility.
Understanding Your Audience
– Discuss the importance of knowing your target audience.
– Provide tips on researching and understanding the demographics and behaviours of your potential customers.
Choosing the Right Social Platforms
– Overview of popular social media platforms for business (LinkedIn, Twitter, Instagram, etc.).
– Discuss which platforms align best with your target audience and industry.
Optimising Your Social Profiles
– Tips for creating professional and engaging social media profiles.
– Emphasise the importance of a clear and compelling bio, profile picture, and consistent branding.
Building a Content Strategy
– Discuss the significance of valuable and relevant content.
– Provide tips for creating and sharing content that addresses your audience's pain points and interests.
Engaging with Your Audience
– Strategies for building authentic relationships.
– Discuss the importance of responding to comments, direct messages, and participating in relevant conversations.
Overcoming Challenges
– Discuss common challenges in social selling and how to overcome them.
– Address issues such as time constraints, content creation, and handling negative feedback.
Continuous Learning and Adaptation
– Emphasise the dynamic nature of social media.
– Encourage continuous learning, staying updated on platform changes, and adapting strategies accordingly.